"How can I verify that you are who you say you are?"
I appreciate your eye for discernment. Albeit, I am genuine. My photos are categorized as newest to oldest. You can also browse my Twitter for the latest candid selfies, or "behind the scenes," and keeping up with my day-to-day life.
"Where are you based? Can you travel to me?"
I am based and always available in Memphis, TN. Other cities I frequent are Nashville, Birmingham, and my hometown of Chicago. If I am not in your city, you can always fly me to you.
"I've never had to pay a deposit, so why do you require one?"
An individual who is confident in what they value and solidifies this has my attention. I require a small deposit, which is a minuscule portion of my overall rate, in order to secure our time together and aid in you becoming the center of my focus. I will never throw away the trust between you and I over something as superficial as money, by pocketing your deposit before meeting. In the extremely rare event that I may cancel, your deposit will be sent back to you within 24 hours. If you must cancel without 48-hour notice, there will be a 50% cancellation fee. However, your deposit will still be applied to a future date.
"Do you see women and/or couples?"
Absolutely to both! I identify as queer, so I don't discriminate upon the spectrum. The sensuality of a woman is invigorating, and I enjoy my time most with beautiful, open-minded people. Also, I happily see couples for an additional +$400 upon my rate and both parties must pass screening.
"Can I see a list of services – a 'menu' – that you provide?"
That'd be pretty easy to do if I had one! All jokes aside, each session is uniquely crafted based upon personal chemistry. Due to this, I naturally do not provide a menu or check-list of sorts for one to choose from. If you are looking for more of a superficial encounter of this nature, then we're probably not compatible. However, most of my services are discretionary, so it's best to contact me directly to discuss what you're looking for.
"I have a fantasy I want to explore. Are you open to helping me express myself?"
Adventure is my middle name. I don't kink shame, but I am only open to light kinks and fetishes since kink isn't exactly my expertise. I'm game on helping you learn new things about yourself, as an introduction of sorts. Let's discuss details further here.
"May I smoke or drink in your presence?"
In moderation, of course. My personal preference would be a selection of white wines, herbal teas, or simply water. I am 4/20 friendly, but only engage outside of sessions for myself; you 're more than welcome to roll one. I do not, however, engage in "party" substances and have a zero-tolerance policy regarding them; do not bring them to our sessions. Please do not be under the influence during our session. Furthermore, do not contact me while under the influence. A clear mind brings the most possibility for creative imagination and deviation, so I expect the same from you.
"How do you feel about longer/exclusive arrangements?"
It's the utmost flattery for you to want me to be yours. Tell me about your ideal situation and we can chat about it over dinner!
"Can I bring a gift? Should I tip?"
I'd love that. While neither is ever expected, it's a sure-fire way to put a smile on my face, especially when I can tell that you've put thought into it. If you need a little inspiration, you can view my gift guide here. Your kindness will not go unnoticed.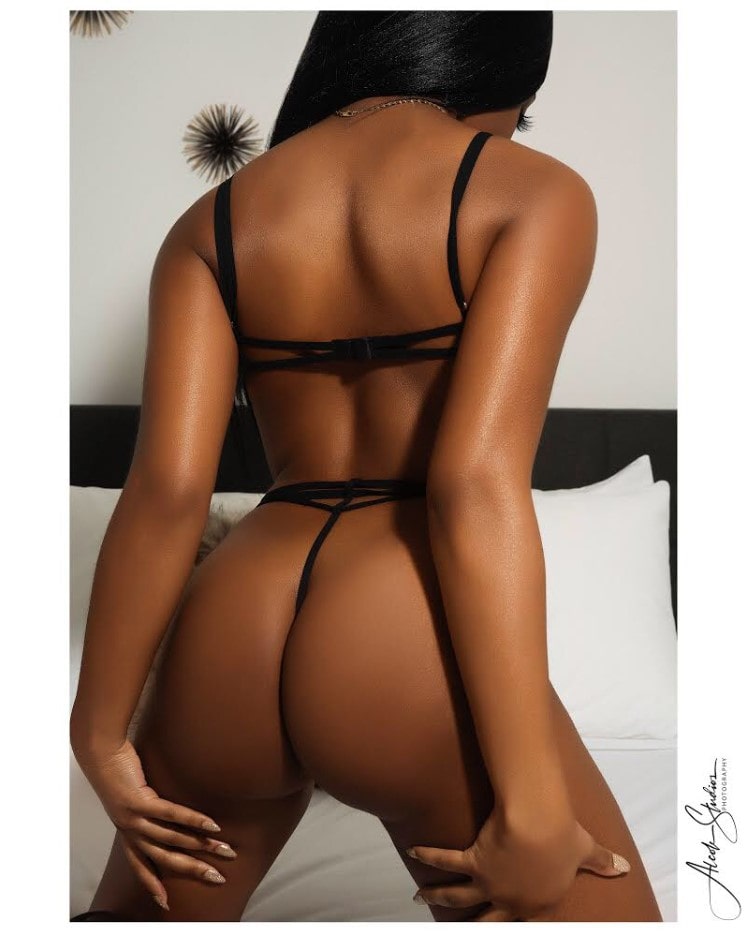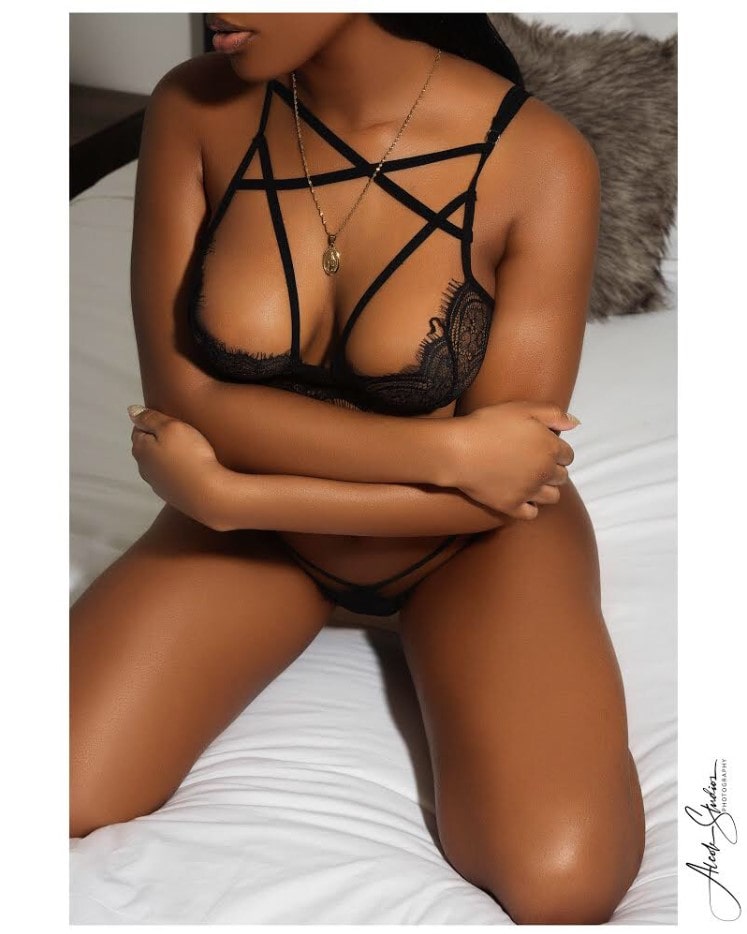 "Would you join me for an out-of-town getaway?"
I would love to! Naturally, I need time to accommodate for our voyage. I am available for domestic and international travel. Travel expenses are not included and expected to be covered by you. A deposit is required. Once your deposit is received and cleared, I will make my own arrangements and we will discuss further.
"May I use you as a reference?"
You certainly can. Please be sure to contact me in advance with the provider's name and email so I know who to expect, in order to expedite your screening process. References are good for 6 months since our last meeting.
"I sent a DM via Twitter/I sent an email but no response. What gives?"
More often than not, you didn't fill out my booking form or provide the necessary screening information I require. Unfortunately, without having these things go against my safety protocol, so we wouldn't be engaging further, let alone meeting, until they're provided.
"I've never seen a companion before, and am anxious. What can I expect and what happens when we meet?"
First-time jitters are normal when dipping your toes into something new; we've all been there. Relax. Leave all insecurities and negative possibilities at the door. Think of this as revisiting an old friend from lover's past, eager to catch up and align back into each other's lives. I'm often told that I'm very personable, so upon meeting, I'd like to sit and chat a bit over a glass of wine in order to get better acquainted. My goal is to ensure you're comfortable and in an enjoyable environment with me, so the possibilities between us in order to make this a reality is endless. I'm excited to share this with you.
"I don't always have cash. Can I send you the donation via (digital cash transfer apps)?"
Unfortunately, I do not accept digital cash transfers from new lovers. Those services are reserved for established friends only, via Cash App, Google Wallet, or Venmo. All donations must be in cash, sealed away discreetly, and presented at the start of our arrangement. (Please note that this does not apply to deposits.)
"What will you be wearing? Do you take outfit requests?"
I do try to be as tasteful as possible based on the setting and time of day, with my own sense of fashion flair. But if you care to take the reins, be my guest! I can accept outfit requests if given reasonable notice. If I cannot fulfill your request, I'd certainly be excited to go shopping with you and trying it on.
"Our session went amazingly well. Do you mind if I write a review about our time?"
I'm honestly opposed to reviews. My reasoning is because I would never compromise our privacy and speak of our intimacy to others. I would appreciate if the same respect was given to me. However, I cannot stop you from writing one. If you absolutely must, I ask that you make it tasteful and honest – not of fantasies that never were.